Eat-in Menu
We're open Tuesday to Sunday.
Indulge in delectable British favourites and comforting food classics at Turnip & Thyme! We use the freshest, locally-sourced ingredients. Our snug ambiance is ideal for quality time with loved ones. With the support of our local suppliers, we guarantee only the finest quality.
CRISPY CALAMARI 9.50
Tender calamari rings with a crispy coating, served with a citrus aioli and sweet chilli vegetables.
HAM HOCK TERRINE 9.25
A rustic terrine of ham hock, accompanied by a black pudding Scotch egg, crispy crostini, and our signature piccalilli.
Breads, Olives & Flavoured Butters
8.50
Mixed breads, marinated olives, and three different flavoured butters.
Homemade Soup of The Day 8.75
Warm up with our homemade soup of the day, crafted from fresh, seasonal ingredients and served with crusty bread.
WINTER VEG BRUSCHETTA
8.95
Roasted winter vegetables on a bed of white truffle sourdough, finished with a walnut and rosemary sauce.
Mulled Beetroot & Goat's Cheese Tart
9.25
Roasted mulled beetroot paired with creamy goat's cheese, with pistachios.
HONEY GLAZED PORK BELLY 22.50
Slow-roasted pork belly with a honey glaze, served with dauphinoise potatoes, a smoked cheddar melt, buttered greens, and a mustard and cider sauce.
BAKED COD

22.95

Succulent baked cod resting on a chorizo and butterbean risotto, topped with a soft poached egg and Parmesan crisp.
BEEF & RED PEPPER RAGU TAGLIATELLE

19.50

Ribbons of tagliatelle coated in a hearty beef and red pepper ragu, enriched with Nduja butter and drizzled with basil oil.
WILD MUSHROOM & CHESTNUT GNOCCHI

19.25

Gnocchi mixed with wild mushrooms and roast chestnuts, finished with baby spinach, cress, and a drizzle of truffle oil.
CHICKEN SUPREME

20.95

Chicken supreme, accompanied by confit garlic and Parmesan dumplings, tenderstem broccoli, and a roast tomato and basil sauce.
PAN ROAST DUCK BREAST

29.95

Pan-roasted duck breast, with a thyme and ginger rosti, parsnip puree, heritage carrots, and a red wine and cherry sauce.
PLANT-BASED "CHICKEN" & LEEK PIE

18.95

A comforting plant-based "chicken" and leek pie, served with tarragon peas, triple-cooked chips, and Hendos gravy.
SALMON EN-CROUTE

21.95

Salmon fillet in flaky pastry, served with sautéed new potatoes, buttered greens, and a lemon and whisky beurre blanc.
Daily specials
Our daily specials board is the perfect place to find something new and delicious! With seasonal homemade options like savory pies, juicy steaks, and other tasty creations, there's something for everyone. So why not come check it out and treat your taste buds to something special?
Triple Cooked Chips
5.95
Crispy triple-cooked chips, drizzled with truffle oil, Parmesan, and aromatic rosemary salt.
House Salad
6.95
Butternut squash, pancetta, Yorkshire blue cheese, spinach and cress, tossed in our signature dressing.
Thyme Buttered Greens
5.95
Seasonal greens cooked in thyme butter.
Crispy Onion Rings
6.25
Battered with Abbeydale Brewery's Voyager beer.
Sauteed Broccoli & Kale
5.95
Served with garlic butter and a sprinkle of toasted sesame seeds for added crunch.
Side of Mac & Cheese
6.75
STICKY TOFFEE PUDDING

9.25

Classic sticky toffee pudding, enriched with hazelnuts and served with a scoop of vanilla ice cream.
BAILEYS PANNA COTTA

9.25

Creamy Baileys infused panna cotta, burnt white chocolate, shortbread, raspberries.
apple & BERRY CRUMBLE

9.25

A classic crumble filled with apples and blackberries, served warm with a side of cinnamon custard.
Mövenpick Sorbet
6.95
Three scoops of premium Mövenpick sorbet, available in passionfruit & mango, lemon or raspberry.
CHOCOLATE CHEESECAKE 9.25
A rich dark chocolate and orange cheesecake, topped with a Cointreau-infused mascarpone.
BAKEWELL SLICE

8.95

A sweet and tart Bakewell slice, served with a scoop of Caramelita ice cream.
Mövenpick Ice Cream
6.95
Three scoops of premium Mövenpick ice cream, available in chocolate, vanilla, strawberry or caramelita.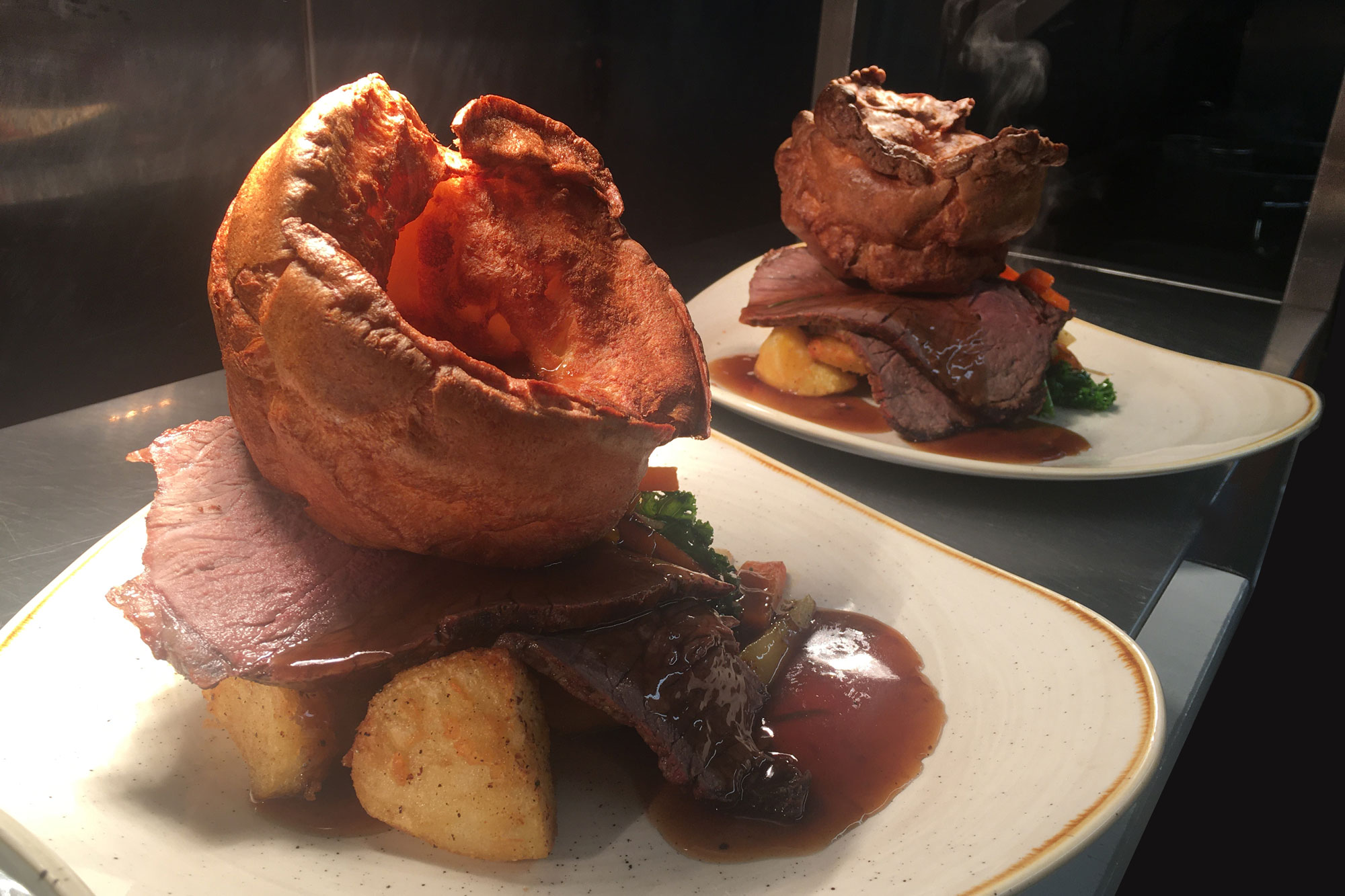 Sunday Roasts every week
End the week in the best way! Our Sunday Roasts are a must-try for all foodies, featuring succulent meats, crispy roasties, and a medley of seasonal veggies. Join us every Sunday for a warm and cozy meal, and make memories with your loved ones over a delicious plate of food.
Roast Dinner 18.95
A choice of beef, lamb, chicken, or pork. Served with roasted potatoes, Yorkshire pudding, seasonal vegetables, and rich homemade gravy.
Veggie Roast Dinner
18.95
A choice of cauliflower steak or plant-based chicken. Served with roasted potatoes, Yorkshire pudding, seasonal vegetables, and rich homemade gravy.
Christmas 2023
Celebrate the festive season at Turnip & Thyme! From December 1st to 23rd, we're offering a delightful 3 course Christmas set menu for just £34.95 per person.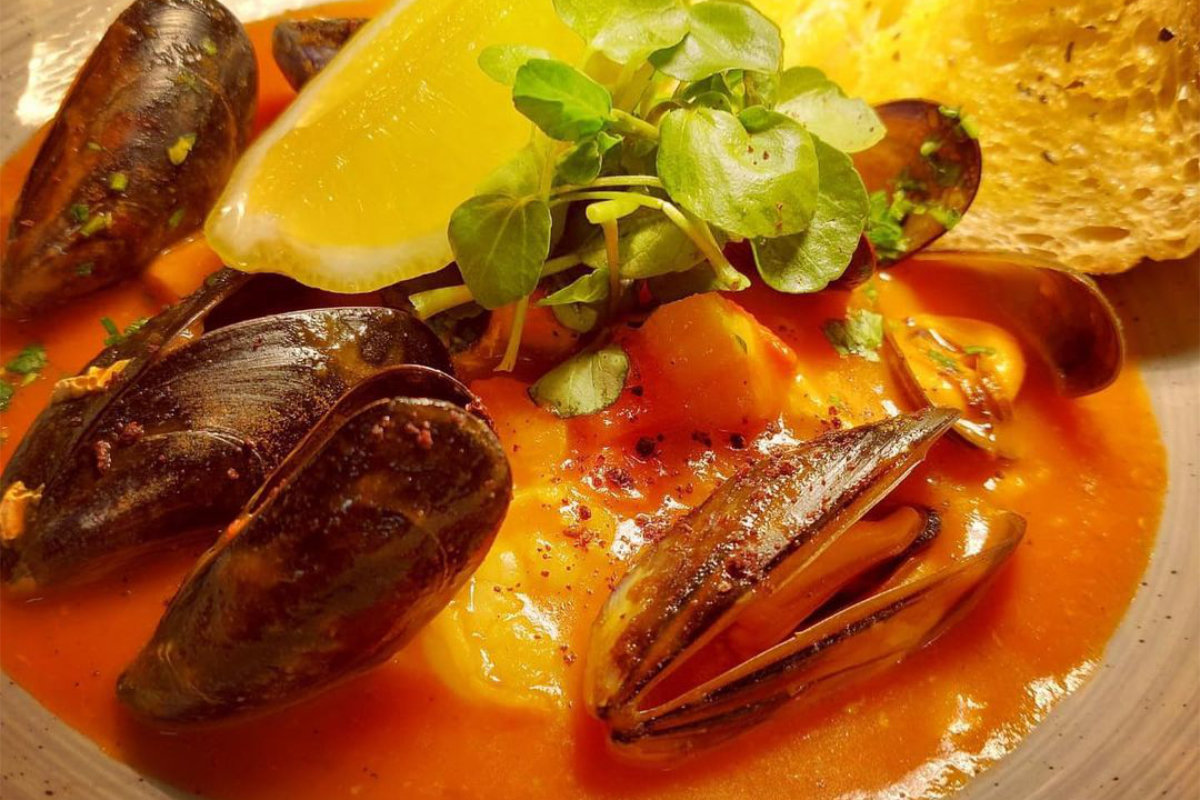 Seafood Nights
Savour the best of British seafood with our Seafood Nights, every Tuesday and Wednesday. Enjoy two courses for just £29.95 per person.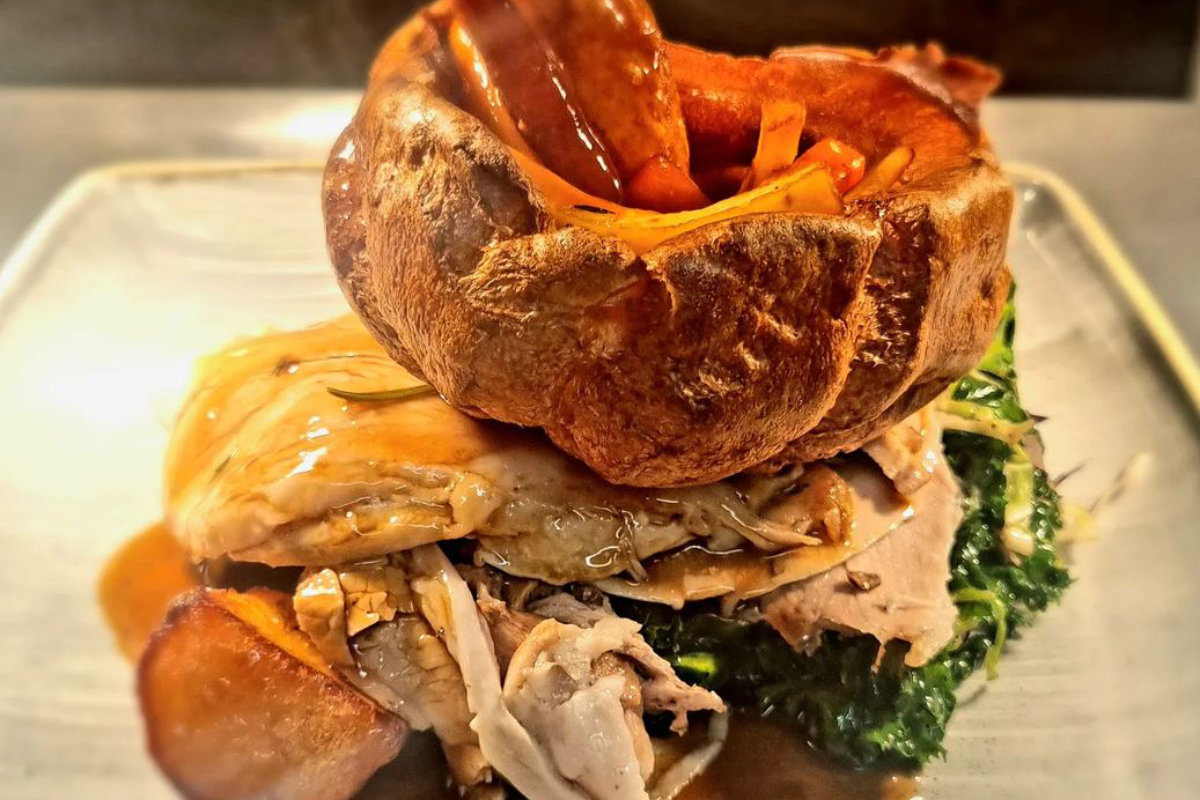 Sunday Roasts
Sundays are for savouring at Turnip & Thyme. Indulge in our traditional British roast dinners, a celebration of home-cooked comfort and local flavours
Please inform us of any allergies before ordering, as not all ingredients are listed. Allergen information is available upon request; speak to management upon arrival. Fish dishes may contain small bones; please take care. We cannot guarantee a total absence of allergens in our dishes, as allergens are present in our kitchen.